We love reading Activities
On this page you will find a selection of activities and resources we use to promote a passion for reading.
Book Bingo
We all know how important reading is and for many of us it is an enjoyable pastime, not just a means of finding information.
Members of the All Cannings community have helped to create book bingo cards - suggestions of books they have enjoyed and would like to share with you. Once you have read a book there is question to think about or a short task to work on. When you have read the required number of books to complete the sheet, bring it into school to show us. Good luck and enjoy!
Bingo Cards
| | |
| --- | --- |
| | Key Stage One |
| Lower Key Stage 2 | Upper Key Stage 2 |
All Cannings Summer Reading Challenge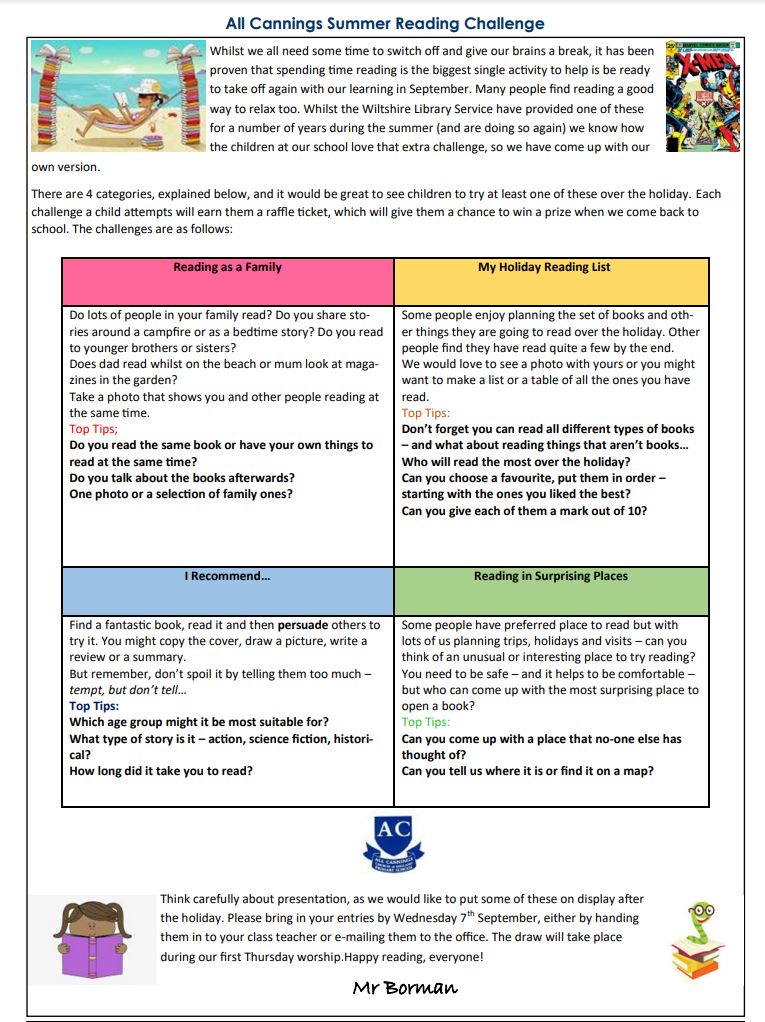 Book Recommendations
Recommended books for EYFS and KS1
100 Books to try and read in Years 3-4
100 Books to try and read in Years 5-6
Recommended books for more able readers
Reading Champions
For many years we have had a number of wonderful reading champions - parents and other family members, staff, governors and people from our local community who dedicate a small amount of time each week to meet with the same 2 or 3 children. Over the course of the year, the benefit of the relationship is obvious, not only with regards the child's progress in reading, but also in the way it enhances the child's self-esteem, social and conversational skills.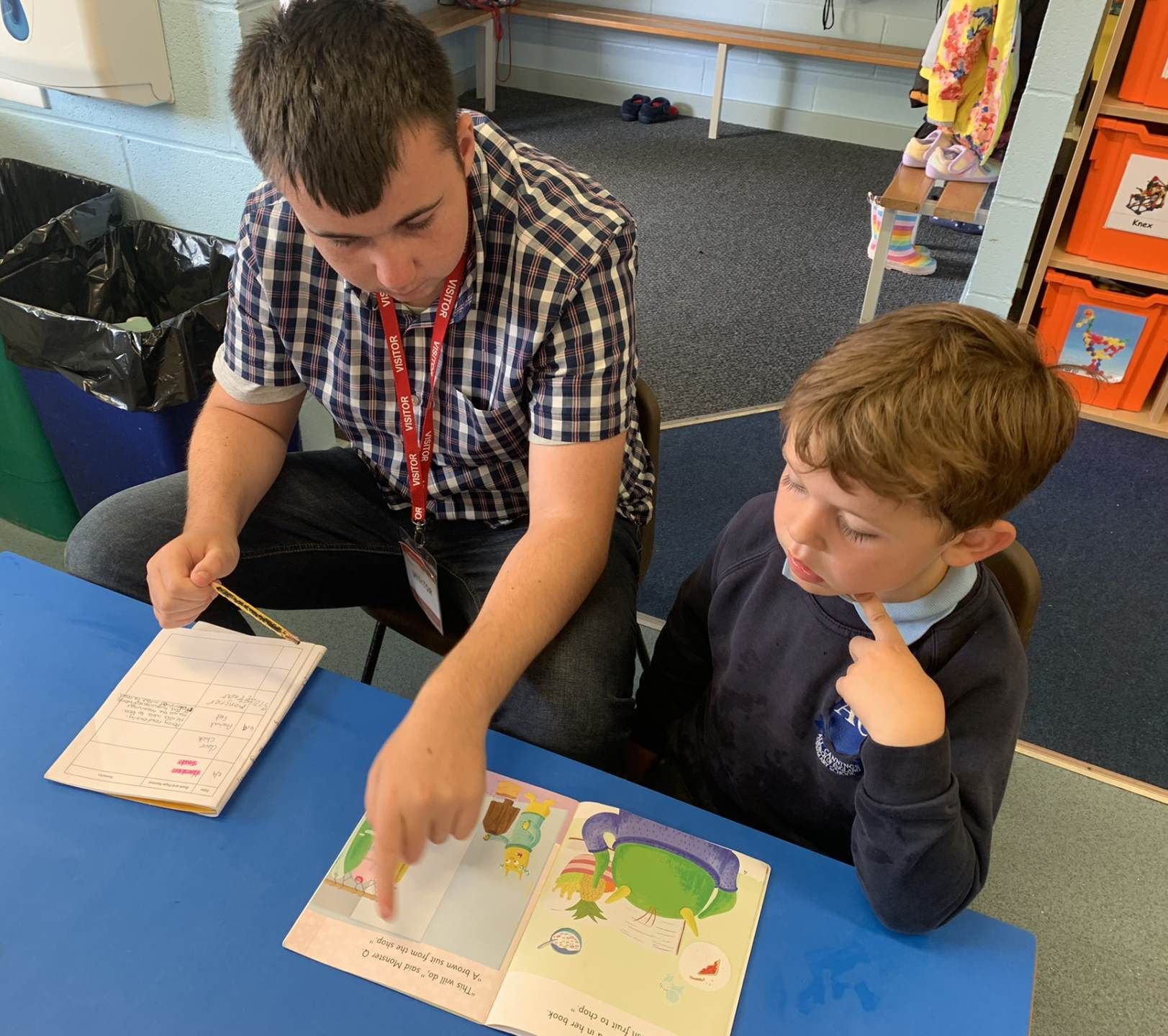 We have been very grateful that School Readers, a wonderful charity that aims to help children across the UK by improving literacy and increasing life chances, have also identified All Cannings Primary School as a school that places great value and emphasis on reading and have recommended volunteers to us, as this means our children are becoming increasingly used to meeting a wide range of people from a variety of backgrounds.