News
SCHOOL COUNCIL AND THE SCHOOL AMBASSADORS HOST A VERY BUSY/ SUCCESSFUL MACMILLAN COFFEE MORNING - SEPT 22
The newly appointed School Council and School Ambassdors organised and hosted a fabulously busy and successful coffee morning in aid of Macmillan Cancer Support. The children worked really well together in teams to organise the tables and chairs, crockery, cakes, a competition to guess the weight of the cake and a very popular creche!
They served tea, coffee and cakes to parents, family and friends aswell as local residents and All Cannings Pre-school and most importantly made everyone feel extremely welcome!
Thank you very much to all our families and friends who baked cakes and attended. We managed to raise £293.60 for this brilliant cause.
Macmillan Coffee Morning 2022
THE NEW PLAYGROUND IS COMPLETE! SEPT 2021
We are thrilled to announce that the new playground is now complete and the children have been playing on the new equipment for the first time. There is a real buzz around school and it is absolutely delightful to hear the children's excited voices. A big thank you to Playtime at Fawns and Nomow for a very smooth and efficient installation!
A huge thank you to all our school and wider community who have risen to the challenge of raising a significant sum of money through various fundraising activities last year and which has enabled us to begin works on our exciting new playground.
We are very grateful to the following for their generous support of our playground project, without which this work would not have been possible:
Wiltshire Council via the Pewsey Area Board
WH Smith Charitable Trust
Walter Guinness Charitable Trust
Devizes Lions Club
All the pupils, parents, carers, family and friends of All Cannings School and PTFA who supported our various fundraising activities
Thank you!
Spring Raffle
We are excited to launch our next fundraising endeavour, The Spring Raffle.
Before the Easter holidays the children spent time in class writing to a large number of local businesses to ask if they could donate prizes for a Spring Raffle. We are very pleased to say that we have had a fabulous response from not only our own school families and staff members, but also from the wider local community. There is a fantastic array of prizes now on offer, so to purchase your tickets please visit our VIrgin Money Giving Page to buy them online: All Cannings Virgin Money Giving Page
Please do support us by purchasing tickets and sharing the link with family and friends near and far. There are some fantastic prizes to be won and all the money raised will go directly to our playground fund.
Thank you to all the companies, families and individuals who donated a fantastic number of really great prizes. Thank you also to all our wonderful families who bought tickets for this, our third fundraising event of the year. We are absolutely thrilled to announce that a phenomenal £1,221 was raised, which will go directly towards funding a much needed playground for our children.
Well done everyone!!
THE CHILDREN'S CHALLENGE - FEBRUARY HALF-TERM 2021
A huge well done to all those who took part in The Children's Challenge over the half-term holiday. 79 schools in total took part, travelling a phenomenal total distance of 71,596km, which equates to 1.79 times around the circumference of the earth!
All Cannings came a very respectable 15th overall with a total distance of 1,483km. Our average distance per pupil of 9.39km placed us in the top 10, as did our total pupil participation of 14.3%. The total distance of 441km covered by staff also placed us 11th on the staff leader board, so when you consider the size of our school compared to others in the competition and the fact that we only signed up to the event two days before it was due to start, everyone should be very proud of these results. What a fantastic achievement! Well done everyone!
SNOW DAY - JAN 2021
We all enjoyed a welcome break from home-schooling and working when we woke up one Sunday morning in January to a blanket of white snow. It was so lovely to see all the photos sent in to school showing us what you have been getting up to and particularly good to see all the smiling faces. It reminds us that we can find joy in simple pleasures at this difficult time.
15/12/20
NATIVITY - A MIRACLE IN TOWN
The children in EYFS and KS1 have been practising hard for the annual nativity performance. This year was a little different, as it was held outside, so that they could still perform in front of socially distanced parents and carers. The outdoor area, complete with twinkling fairy lights and bales of hay, supplied by one of the parents, only added to the atmosphere and I think everyone was in agreement that both parents and children had a wonderful time! Well done to all the children and all the staff who were involved in the organisation.
November 2020
MOTIVE8
Our first project to raise money for the new school playground is called Motive8 and encourages the children to get involved in activities and challenges (that involve the number 8) of their choosing throughout the month of November 2020. Have a look below at what exciting and different activities the children have chosen to complete their Motive8 Challenge in November:
Betty decided to try 8 foods that she didn't like. See how she got on here. We think she did brilliantly!
18/11/20
21/09/20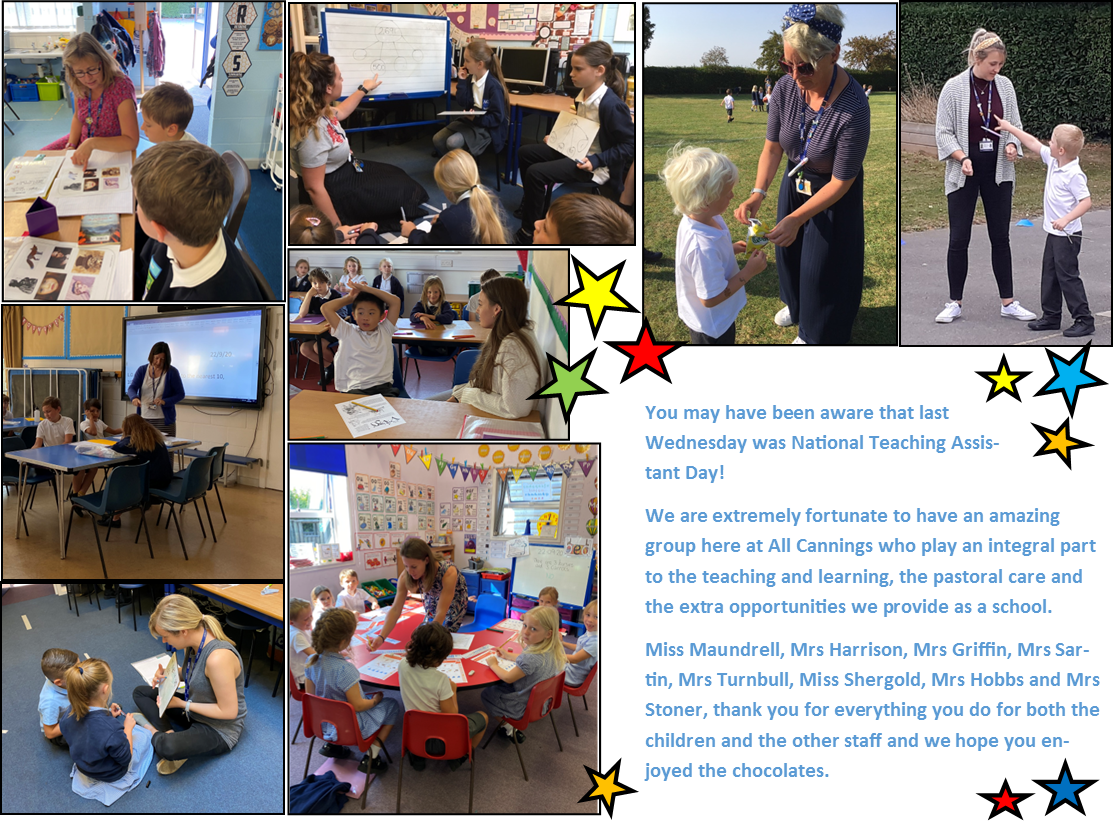 01/09/20
PLAYGROUND FUNDRAISING
What is the project?
We want to extend and replace the play area and equipment in the playground. The current equipment, installed over 20 years ago, has come to the end of its natural life span. As you can see from the photos below, it has suffered from wear and tear over the years. A recent estimate has put the cost of temporary repairs at nearly £700 and replacing, or repairing, the soft pour would cost just over £3000!
The school places a great emphasis on the importance of being outdoors and providing our children with the best possible environment to fulfil their potential through play. Currently, we simply aren't giving our children the tools they need at their disposal to enjoy the best the outdoors has to offer physically, but also creatively, to enable them to bring playtime to life. As the school has grown there has been an ever-increasing pressure placed on the play equipment - when it was installed in 1998, there were just over 90 pupils enrolled at the school, now there are 160!
The global pandemic has made 2020 a tough year for everybody, not just in terms of physical health, but also with regard to social and emotional well-being. Here at All Cannings we recognise that we have not been affected quite as badly as some other parts of the country. Over the summer our school community managed to stay quite upbeat with staff and children making videos, setting challenges and caring for the more vulnerable members of our community.
However, with the shortening days, changes in weather and the understandable, but relentless erosion of many of the day-to-day pleasures that this time of year brings due to further lockdowns, we are starting to notice the impact on us all. So in true All Cannings tradition, we want to work together to do something about this. With some energy, creativity and collaboration, we have decided to combine the two areas mentioned above as a project this year. This will mean we can all look back and feel we have contributed in some way to something significant for the school, something we can all play a part in regardless of personal circumstances, or local or national challenges – we want to develop the school playground!
Our Plan
Staff and children have been brainstorming various events that we can do over the coming year. Whilst we need to raise money, we want the events to be enjoyable and for everyone to have the chance to join in (whilst recognising the need for everyone to stay safe). We have set ourselves a target of raising £10,000 over the course of this school year, which would be a challenge any year, but even more so during these difficult times. However, with everyone pulling together and a little bit of help from outside, we believe that we can do this. Although, we hope other events will be able to take place over the year, we have six key fundraisers planned.
02/09/20
WELCOME BACK TO ALL OUR PUPILS!
We have missed those of you who have not been with us since March and so excited that we are all back together once again.
What a lovely atmosphere there has been around school over the past few days with everyone catching up with their friends and settling in to their new classes. We have an exciting year ahead of us!
20/06/20
Despite the current restrictions, All Cannings still managed to arrange a different kind of Sports Day this year, which was well supported by children and families.
To participate in our 'virtual Sports Day', families were asked to send in photos and videos of the children being sporty and active at home. Points were awarded for everyone who sent photos in, with bonus points given to those who went the extra mile in terms of originality.
See the Galleries for photos.
12/06/20
We are looking forward to welcoming more key worker children on Monday 15th June and also those from Reception, Y1 and Y6. Please see below some information to prepare your child coming back to school.
Information regarding Wider Opening to KW, R, Y1 and Y6
Some ideas to get your child ready for school
01/06/20
Welcome back Reception, Year 1 and Year 6 to school. We are excited to be back together again!
31/05/20
In preparation for welcoming the Reception, Year 1 and Year 6 children back to school, Mr Borman found two willing volunteers to help make a video to give the children a taste of what school will be like on their return.
Video to show children what to expect on returning to school
17/05/20
The staff have been missing all the children around school and created a little something to, hopefully, bring one or two smiles to faces at home.
Staff Video for Families During Covid-19
01/04/19
All Cannings Primary School, along with Lavington School, Chirton, Bishops Cannings, Woodborough, Nursteed and Rushall Primary Schools, formed the Equa Multi Academy Trust on 1st April 2019.
01