Pre School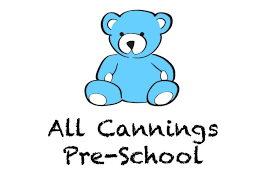 All Cannings is a small community run pre-school which operates from the Village Hall in All Cannings. It offers a high standard of pre-school education for children aged 2-5 years. They are a well-resourced pre school with a high adult to child ratio, offering a secure and stimulating environment in which each child is valued and makes a contribution. Emphasis is placed on personal, social and emotional development through which the play-based curriculum is delivered by experienced, qualified staff. They are registered as an education charity.
Their objectives are:
To learn through play & fun
To provide a safe, caring and stimulating environment
To provide a tailored curriculum for both the group and the individual child within the EYFS framework & learning through play
To maintain a high adult to child ratio
To maintain a warm and friendly atmosphere
To function as part of village life
To be a springboard for children to venture into the wider world
Opening Times
The Pre School has extended its hours and is now open for 30 hours a week (times below). If you would like more information please contact them for further details.
8.45am to 3.00pm Monday to Thursday
8.45am to 1.00pm Friday
Term time only.
Contact Details
Tel: 01380 860171
Address: Village Hall, All Cannings, SN10 3PA Devizes
Website: www.allcanningspreschool.co.uk/home.html Email: info@allcanningspreschool.co.uk
Links to other Pre Schools in the area
Chirton Pips Pre School, The Street, Chirton, Devizes SN10 3QS
Urchfont Pre School, Cuckoo Corner, Urchfont, Devizes SN10 4RA
Sixpenny Nursery & Pre School, Old Farrowing House, Roundway Business Centre, Devizes SN10 2LT
Noah's Ark Nursery, Downlands Road, Devizes, SN10 5EF
Little Bears Pre School, Brickley Lane, Devizes SN10 3BF
Bishops Cannings Pre School, The Street, Bishops Cannings, Devizes SN10 2LD
Lavington Pre School, Dauntsey's Academy Primary School, Sandfield, West Lavington, Devizes SN10 4HY