Sports Premium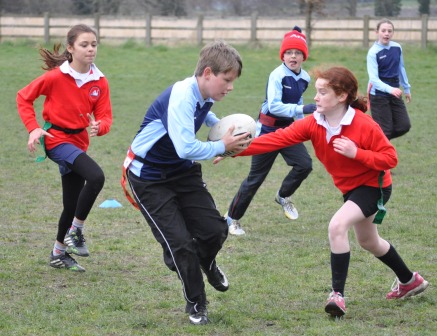 All Cannings Primary School understands and values the importance of physical activity and sport. The children are encouraged to undertake a range of sports and activities both within the Physical Education (PE) curriculum and also in extra-curricular activities. The Department for Education, Health and Culture and Media and Sport have allocated ring-fenced funding to support the provision of PE and sport in schools. The initial commitment was for two years (2013/14 and 2014/15), although the main political parties have pledged to continue this until 2020. The money has been given directly to schools to improve both the quality of sports provision and the levels of participation. Each school with more than 17 pupils on roll, receives a flat rate sum of £7535 plus £5 per pupil over the age of 5 at the time of the January census.
The funding can be used in the following ways:
Hiring specialist PE teachers or qualified coaches to work with primary teachers when teaching PE;
New or additional Change4Life sport clubs;
Paying for professional development opportunities in sport/PE;
Running sport competitions or increasing participation in the school games;
Buying quality assured development modules or materials for PE/Sport;
Providing quality assured development modules or materials for PE/Sport.
Impact of Sports Premium - 2015/16
All Cannings' grant allocation stood at £8395 for the above academic year.
Continue to maintain high standards of participation and success in school
Tournament

Number of Boys

(13-14 in brackets)

Number of Girls

(13-14 in brackets)

2015-16 Position

2014-15 Position

2013-14 Position

Cluster

County

Cluster

County

Cluster

County

Hi 5 Netball

6(8)

18(17)

Winners

Winners/Runners Up

Winners/Runners Up

Devizes Netball

4(3)

14(7)

Runners up

Winners

Winners

Winners

Winners

Winners

Devizes Hockey League

8(6)

7(13)

Runners up

Runners Up

Winners

Girls Football

23(8)

Runners up

DNQ

Winners

5th

3rd

DNQ

Hockey

Winners

5th

Runners Up

DNQ

Winners

3rd

Boys Football

26(10)

Winners

Winners South of England, Runners up National Finals 6th

Winners

5th

Semi-finals

DNQ

Devizes Tag Rugby Festival

15(14)

8(10)

3rd/Plate Winners

DNQ

Winners

6th

Winners

8th

Devizes Year 3/4 Tennis

6(4)

6(4)

Winners

6th

Winners

3rd

Winners

6th

Devizes Kwik Cricket

10(9)

0(1)

Did not enter

Group Stage

DNQ

Group Stage

DNQ

Girls Cricket

10

8th/9th

DNQ

Winners

Y5/6 Athletics

10

10

Winners

9th

Winners

Orienteering

6

4

Runners up

9th

4th

DNQ

Golf

10

10

Winners, Runners up

9th/10th

4th

DNQ

New Age Curling

5

7

Winners 4th

3rd/4th

7th

DNQ

Boccia

4th

DNQ
It was another successful year on all levels, with almost all team performances matching or improving last year's levels whilst new competitions were entered and won. Participation levels continue to remain very high and targeted areas with a great deal of success, including coming back from the National Football Finals, held at Leicester City's King Power Stadium, with a trophy.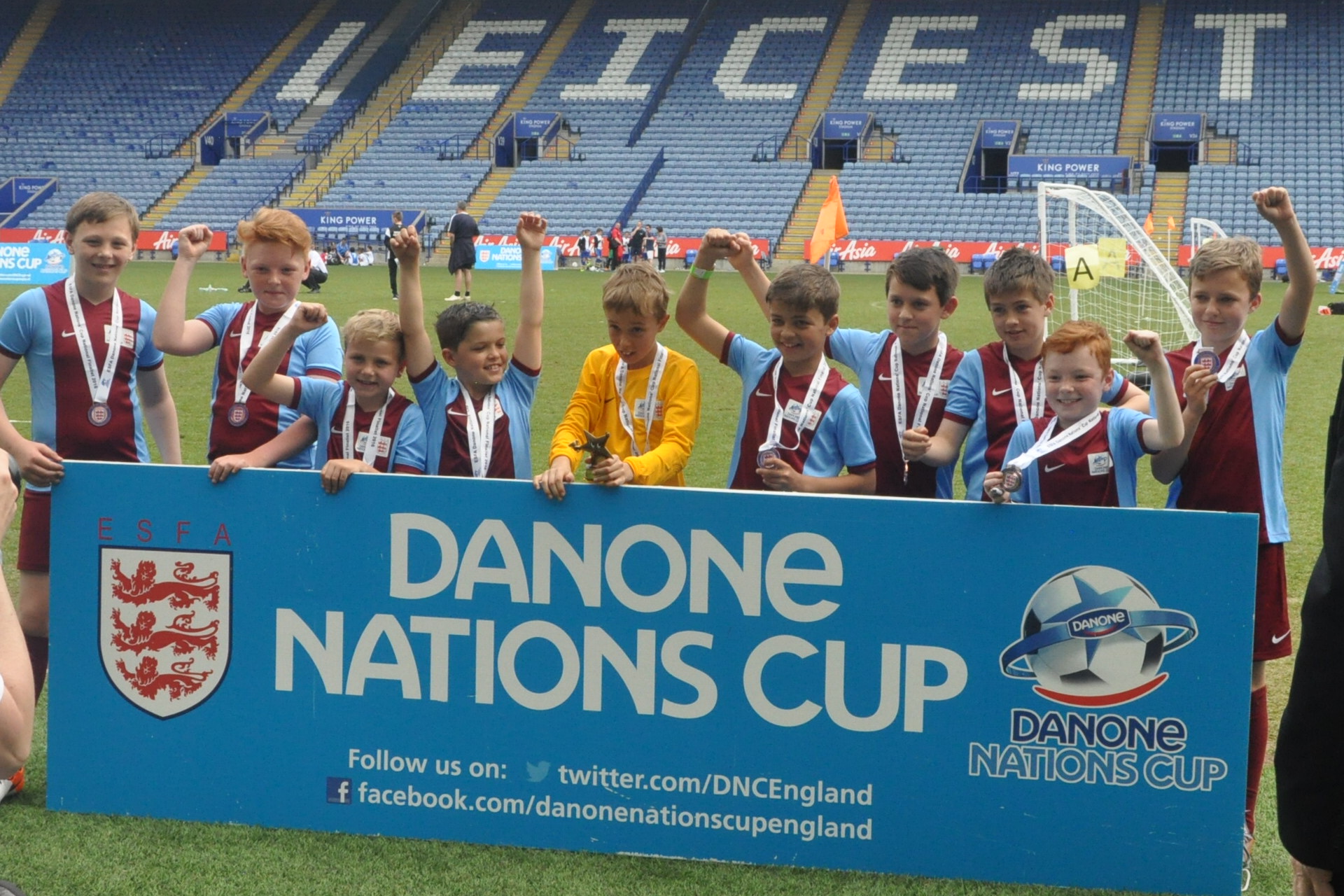 The school were also greatly honoured and proud to be awarded in September 2016 the trophy of Most Outstanding Primary School from Wiltshire Sports Partnership (WASP) for the collective success and achievements of different teams over the course of the year - a superb achievement for a school of our size!
Opportunities to see live sport
| | |
| --- | --- |
| Recognising that enjoyment of sport is an important way of encouraging children to participate themselves, we wanted to increase the number of pupils who had been along to sports events. At the start of the year, a worship to launch our sports targets indicated that less than 20 pupils had been along and paid to watch a sports event, either on their own or with family or friends. A series of school-run events, held in conjunction with other local schools were run, with highlights including a trip to Old Trafford to watch Manchester United sadly get knocked out of the Carling Cup and a chance to watch tennis finals live at Wimbledon on the last day. One of the targets within the school's Olympic Challenge was to watch a live sporting event and 61 pupils managed to do this by the end of the year - an increase from 12% to 42%. | |
Next Steps ...
Signpost other local sports
Incorporate successful events such as Wimbledon visit into the regular school calendar
Link annual 'sport in focus' with a visit to a live venue
Collect data in future years to assess the level of long-term impact
Further develop levels of staff expertise in PE
We were able to take advance of having two keen local secondary schools to support two different class teachers using the same method that proved so successful in the past - the 'Watch, Try, Fly method' to team-teach and then run their own lessons. They provided input into the Cluster CPD that Devizes School ran, which all teachers attended and included sessions on Boxercise, assessment and pupils devising their own activities to develop skills. At the Devizes School Sports Awards, we had 3 staff (including the support staff member mentioned in last year's report) presented with awards - including Most Improved Teacher and Outstanding Contributor to Sports within the cluster.
Next Steps ...
Continue programme of using secondary support to work alongside different staff
Continue to develop new opportunities for pupils within all aspects of PE
Many of the other aspects helped to contribute towards this, not least the All Cannings Olympic Challenge which we set up as a way of celebrating and measuring all attitudes, participation and skills within PE for our pupils across the school. As intended, pupils needed to work hard to succeed with this and show true Olympic spirit in terms of determination and effort. 55% of pupils achieved either bronze, Silver or Gold levels, with a further 36% participating in the challenge. (The tables below give further information).
Olympic Challenge
Bronze

Silver

Gold

Class 1 - 4

Class 2 - 2

Class 3 - 4

Class 4 - 7

Class 5 - 3

Class 1 - 5

Class 2 - 4

Class 3 - 4

Class 4 - 4

Class 5 - 7

Class 1 - 7

Class 2 - 5

Class 3 - 8

Class 4 - 5

Class 5 - 11

Total - 20

Total - 24

Total - 36
| | | | | |
| --- | --- | --- | --- | --- |
| Attended a live sporting event | Demonstrated the true Olympic spirit | Achieved personal sporting target | Represented the school in a sports event | Taken part in a new physical activity |
| 61 | 54 | 62 | 75 | 76 |
Focused development of resources : Lacrosse
| | |
| --- | --- |
| Although we were unable to find a full-time lacrosse coach, we did incorporate it into the outreach work from Devizes School and this is an area we intend to revisit. The decision was also made to extend the time to work towards our Gold School Games Mark to allow us to embed the good practice involved as we improve the provision across the school. | |
Next Steps ...
Sign up to Chance to Shine Cricket for 2016-17 to allow external coaching to take place both during and after school
Provide more opportunities for both individual sports (such as gold and squash) and non-competitive physical activities such as dance and skipping
Apply for and achieve Gold School Games Mark
Following positive staff development extend range of CPD providers to meet changing needs
Provide CPD opportunities for support staff and coaches who are involved in regular delivery of PE at All Cannings
Hold a successful cluster sports event - Rio 2016
A year in the planning and organising, 9 schools in the cluster held a collaborative sports week in June, where all pupils had the chance to take part in an experiential or a competitive event. All pupils at All Cannings were fortunate enough to take part in at least two, which ranged from archery to sailing, from beach volleyball to shooting and culminated with a parade through the closed town centre; the chance to participate or cheer on the school team in an inter-school athletics event and then to finish off, we had a closing ceremony, with dance and music, where Olympic Swimmer Andy Rolley and sports legend Dickie Davies spoke and presented medals to pupils within each school.

Feedback was hugely positive from pupils and parents and the buzz created, both during and prior (due to Torch Competitions and a live blog and dedicated website) proved very motivating and effective in raising the profile.

Next Steps ...

Following successful events, set up an annual cluster athletics event
Set up inter-school competitions for other sports/age groups such as Elimination Newcombe and Blind Football

Further develop pupil leadership and peer coaching

Lavington School returned to provide training for our Sports Leaders, commenting upon the progress they had made in terms of their understanding of the role and their skills with working with younger pupils. In pairs, each of the leaders worked with a specific class for a term, running warm-up activities, modelling teaching points and supporting the learning. This method provide effective and will continue.

The use of peer coaching through the Devizes School outreach not only helped the Sports Leaders with their work but allowed pupils to set personal challenges and targets through working with their classmates. The Real PE we will be using places great value on this and will allow us to extend a simple and effective assessment system throughout the school once staff are familiar with the resources.

Next steps ...

Identify a realistic level of sharing termly planning with Sports Leaders to allow greater involvement within their work alongside classes
Share good practice on developing the use of a useful and manageable method of measuring progress

Sports Funding Priority Areas 2016-17

Targets

Actions

Evaluation

Raise the quality of teaching, learning and assessment in weekly PE lessons

Purchase Real PE resources

Organise staff CPD, including external coaches and TAs (including TD Day)

Plan implementation of new scheme

Familiarise then adopt new assessment

Monitor and evaluate impact

Continue with Devizes outreach - appropriate staff/classes

Complete successful application for Gold School Games Award

Set up School Sports Council

Use PE to enhance learning in other areas of the curriculum

Identify cross curricular opportunities - Term 1

Develop skills of designated staff members - Term 1

Implement and then evaluate programme - Terms 2 to 6

Further extend the provision of individual and non-competitive PE activities

Develop skipping resources - pupil and staff CPD (link to fundraising later in the year) - and dance opportunities

Increase provision for non-traditional team game events

Focused development of resources/new opportunities: Cricket

Purchase new resources

Develop staff expertise

Join Chance to Shine programme

Organise coaching/INSET

Participation in mixed/girl festival

Signposts to local clubs