Uniform
It is our policy that all children should wear school uniform when attending school, or when participating in a school-organised event outside normal school hours. We provide a complete list of the items needed for school uniform in our school prospectus and on our website.
Aims and Objectives
Our policy is based on the notion that a school uniform:
promotes a sense of pride in the school;
engenders a feeling of community and belonging;
is practical and smart;
identifies the children with the school;
is not distracting in class (as fashion clothes might be);
makes children feel equal to their peers in terms of appearance;
is regarded as suitable, and good value for money, by most parents;
has been designed with health and safety in mind.
The agreed school uniform
Boys
| | |
| --- | --- |
| Navy sweatshirt with school logo | This branded item can be purchased at OHM, Devizes (see details below). |
| Navy or grey trousers/shorts | This item does not have to be branded and can be purchased from any supplier. |
| White polo shirt/ shirt | This item is not branded and can be purchased from any supplier. |
Girls
| | |
| --- | --- |
| Navy sweatshirt/cardigan with school logo | This branded item can be purchased at OHM, Devizes (see details below). |
| Navy or grey skirt/pinafore/trousers | This item is not branded and can be purchased from any supplier. |
| White polo shirt/ shirt | This item is not branded and can be purchased from any supplier. |
All Children should be provided with A named PE bag containing shorts, t shirt and plimsolls or trainers. This should be brought in on Monday and taken home on Friday for washing.
Additional items available to purchase, but which are not compulsory:
Blue and white gingham dress (summer uniform)
Navy fleece with school logo
PE Shirt with school logo

All children should have a coat to wear outside at playtime during the Autumn and Winter terms and in the summer we encourage the children to wear a hat/cap to protect them from the sun.
Children who go swimming will need a towel, swimming trunks or costume and brush or comb, carried in a waterproof bag.
Uniform with the school logo can be purchased online from OHM Clothing, at ohmclothing.co.uk , or from their shop at 31 Sheep Street, Devizes, SN10 1DJ. The company also stocks other items of navy and grey uniform. Other school uniform can be bought from local stores. Reading folders are also available to buy from OHM and PE bags from the school.
All items of clothing should be named in order to avoid confusion and to keep lost property to a minimum. We will endeavour to return all items of lost property to their rightful owner, but if items have not been claimed and are not named, we will then store items of lost property in the church in All Cannings, where families can obtain them for a donation.
Cost Considerations
We give high priority to cost and value for money of our school uniform and strongly believe the cost of our school uniform should not leave families feeling unable to apply to, or attend, All Cannings Primary School. Our uniform is mainly unbranded and can, therefore, be purchased from any supplier and we also hold a stock of second hand uniform (including branded items e.g. sweatshirts) for an affordable option. We strongly encourage families to use 'preloved' uniform and we hold a good supply of branded and non-branded clothing in All Saint's Church in All Cannings which can be taken in return for a donation.
Jewellery and Fashion Items
On health and safety grounds we do not allow children to wear jewellery in our school. The exceptions to this rule are earring studs in pierced ears. We ask the children either to remove these objects during PE and games or to cover them over with micropore plaster. Make-up and nail varnish should not be worn to school unless for an out-of-school hours function, for example a school disco. School reserves the right to tell a child if they have taken it beyond "school level". Fashion accessories such as scarves and sunglasses are not allowed unless there is a medical reason for the latter.
Hair
The school does not permit children to have haircuts that could serve as a distraction to other children. All children, girls and boys, are requested to tie hair up where it is long enough to do so for PE. Extreme hairstyles are not appropriate for school. The use of styling products should be kept to a minimum and children should not have decorative patterns cut into their hair or have hair coloured or dyed. Parents should also be aware that tattoos are not permitted.
Footwear
The school wants all children to grow into healthy adults. We believe that it is dangerous for children to wear shoes with platform soles or high heels in school, so we do not allow this and we discourage the wearing of "croc" style shoes in the summer. Neither do we allow children to wear trainers during normal school lessons; these are appropriate for sport or as leisurewear, but are not in keeping with the smart appearance of a school uniform. Children are encouraged to wear slippers to reduce mess and research suggests this can make a difference to pupils' mind set and attitude to learning.
The role of parents
We ask all parents who send their children to our school for their support of the school uniform policy. We believe that parents have a duty to send their children to school correctly dressed and ready for their daily schoolwork. Parents should ensure that their child has the correct uniform, and that it is clean and in good repair.
If any parent would like the school to modify the uniform policy, they should make representation, in the first instances, to the headteacher. The school welcomes children from all backgrounds and faith communities. If there are serious reasons, for example, religious objections, why parents want their child to wear clothes that differ from the school uniform the school will look sympathetically at such requests. Similarly, should an item of school uniform prove problematic for a pupil with disabilities then parents are invited to draw this to the attention of the headteacher.
The role of governors
The Governing Body supports the headteacher in implementing the school uniform policy. It considers all representations from parents regarding this policy, and liaises with the headteacher to ensure that the policy is implemented fairly and with sensitivity.
It is the governors' responsibility to ensure that the school uniform meets all national regulations concerning equal opportunities, and that our school uniform policy is consistent with our policy on equal opportunities.
Governors ensure that the school uniform policy helps children to dress sensibly, in clothing that is hardwearing, safe and practical.
Non Compliance
There may be good reasons why a child is not wearing school uniform. In this case, parents and carers should share the reasons with the Headteacher either in person or by letter. The Headteacher will then agree a suitable alternative uniform with the parent and indicate the length of time that this will suffice.
There will be occasions when the school decides that school uniform is not appropriate, e.g. when taking part in a physical activity day and explain the 'unfairness' of allowing a few children to not wear the uniform. If this continues, the Headteacher will then share the policy with the parents and carers and seek their support.
Buying our Uniform
All items of uniform can be purchased from: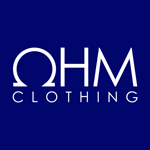 OHM Clothing
31 Sheep Street,
Devizes,
Wiltshire. SN10 1DG
Tel: 01380 825355
or online via their website
Their opening hours are Tuesday to Saturday, 10.00 to 5.00 p.m.