School Radio
Within this year's School Improvement Plan, one of the key priorities is developing oracy skills and establishing our own school radio station was identified as one of the ways in which this could be achieved.
Interest in school radio has grown in recent years as it offers many benefits in addition to the developing the vital everyday skills of speaking and listening. For many children speaking into a microphone in a room when compared with appearing on stage or on camera can be less intimidating, encouraging them to express their views more readily and, in turn, building confidence. It requires teamwork and good communication and it is open to all ages and abilities. It creates meaningful opportunities to develop writing skills through preparing scripts, questions for interviews or reports on a variety of topics. There are also clear ICT links, helping to build technical expertise in presentation and editing. Radio gives children a voice to discuss issues and keep their fellow pupils, staff and the wider community up to date with what is happening in school.
We began our project by visiting other local schools to see their radio stations in action and understand the different ways in which it can be used as well as gaining an understanding of the technical aspects of the equipment. In considering equipment, we were helped by Russell Prue, founder of Anderton Tiger who builds and sells school radio equipment as well as broadcasting live radio shows. Russell has developed a compact, portable radio station suitable for schools called the Hub Reporter. The school was very fortunate in being able to purchase this with the help of a grant from both the Devizes and Pewsey Area Boards as well as donations from the Concert at the Kings in All Cannings and the school's PTFA.
For the launch of our own radio station we began with a whole school vote to select some music tracks to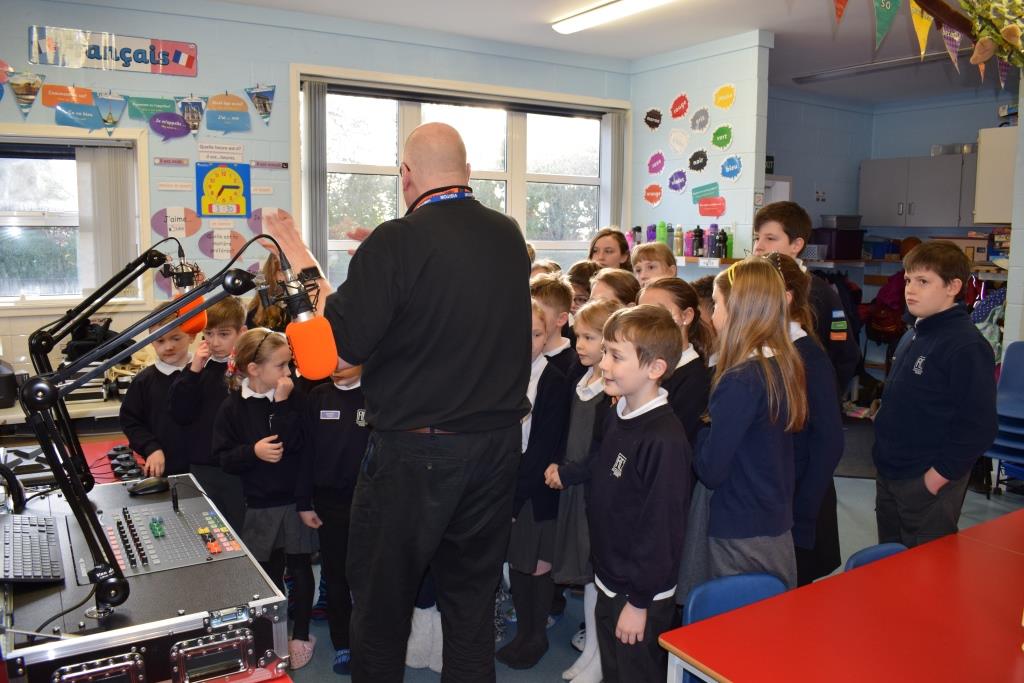 use in our first broadcasts. Pupils were then invited to audition to be part of a group which worked with Russell for the day, with more than 30 spending time over Christmas preparing or recording these. As well as learning about the different pieces of equipment and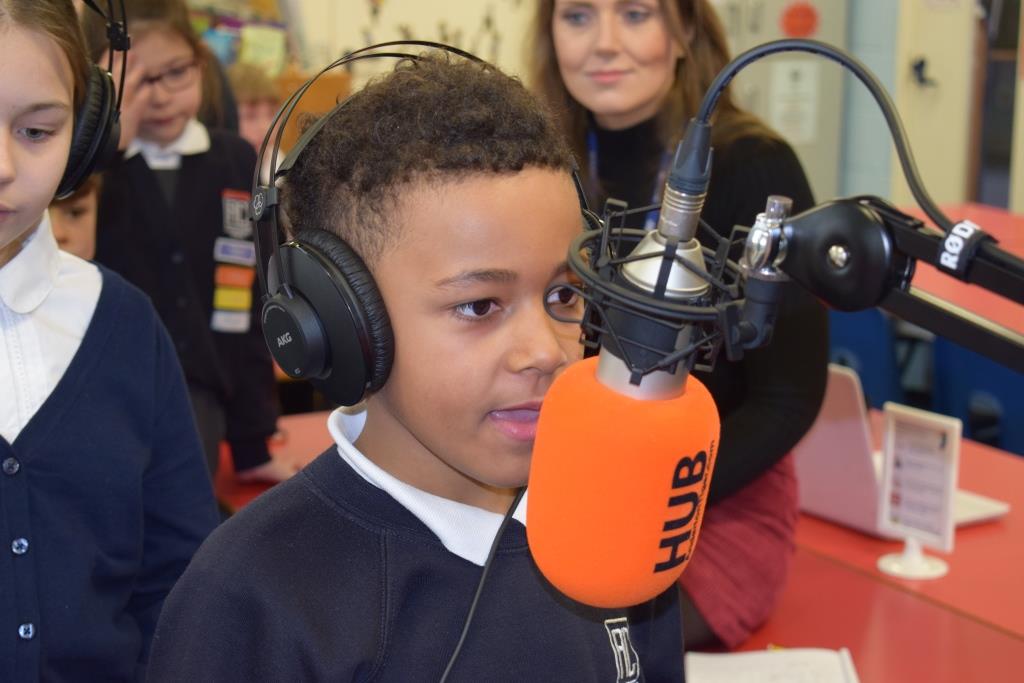 how they work and radio terminology, Russell helped the children to put together their first radio show which was broadcast to the whole school at the end of the day. A careful action plan has been created by the staff leading the project. During the first phase, a small group of radio experts are being developed from pupils across the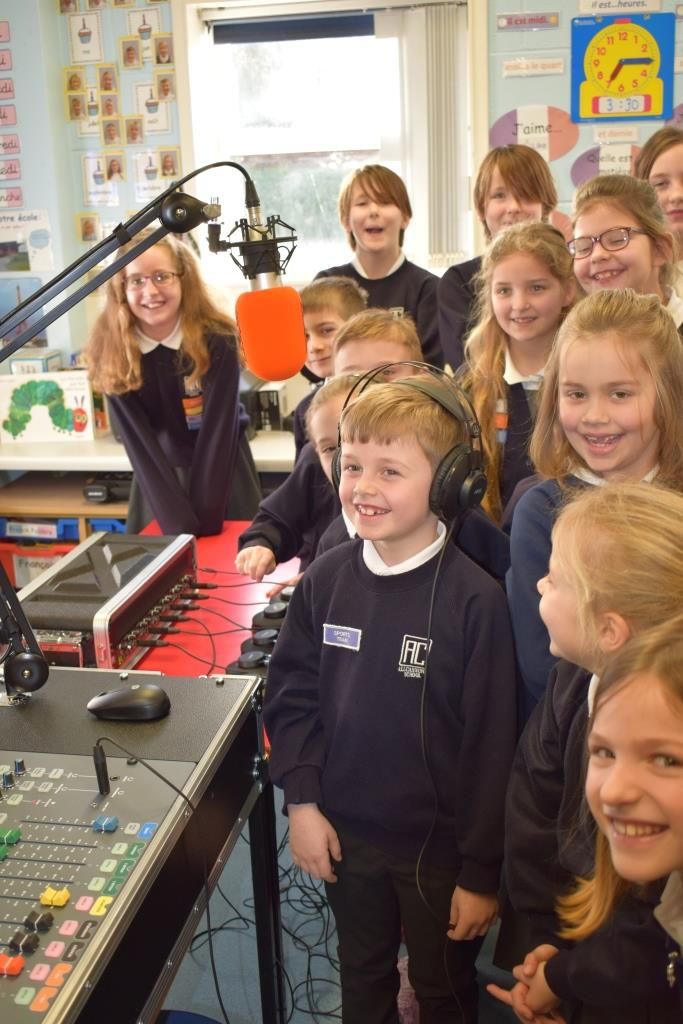 school to build up their skills and prepare regular broadcasts. Alongside this, a group of Upper Key stage 2 pupils are preparing a radio play which will be written and then broadcast in a series of episodes. A class are also using it as a topic vehicle where they will create an educational radio show for the children's ward at Swindon General Hospital. Phase 2 will see the radio leads involving children from across the school as we create broadcasts of annual school events such as the KS1 and KS2 Poetry competitions and the annual Music Concert. The third phase is to work with other schools (Woodborough and Chirton) with
groups of children on an inter-school project, as well as members of the wider community, who will be able to work initially with pupils and then be taught how to create their own broadcasts. This inter-generational community work not only has huge value in its own rights but can also be used as a way of supporting those who struggle with the issue of rural loneliness.
Listen to some of our broadcasts
TD Day - 23rd April, 2019